We welcome the announcement that the U.S. government and other major world powers have reached a framework accord to prevent Iran from acquiring a nuclear weapon.
This achievement is the result of the sustained effort of the Foreign Ministers of seven governments spanning nearly 18 months, to put in place a set of constraints and inspections that would limit Iran's nuclear program to peaceful purposes.
Signatories: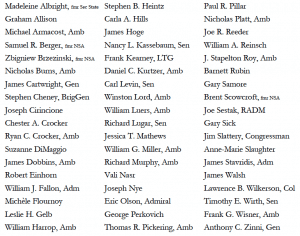 View the statement here.